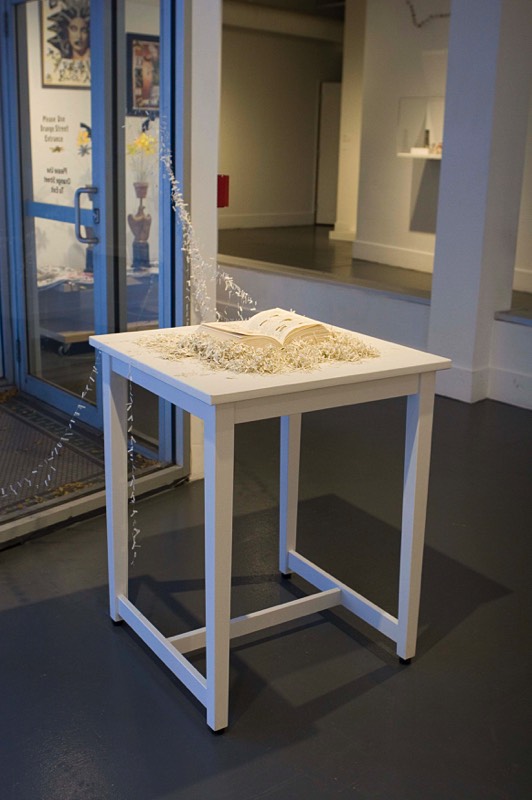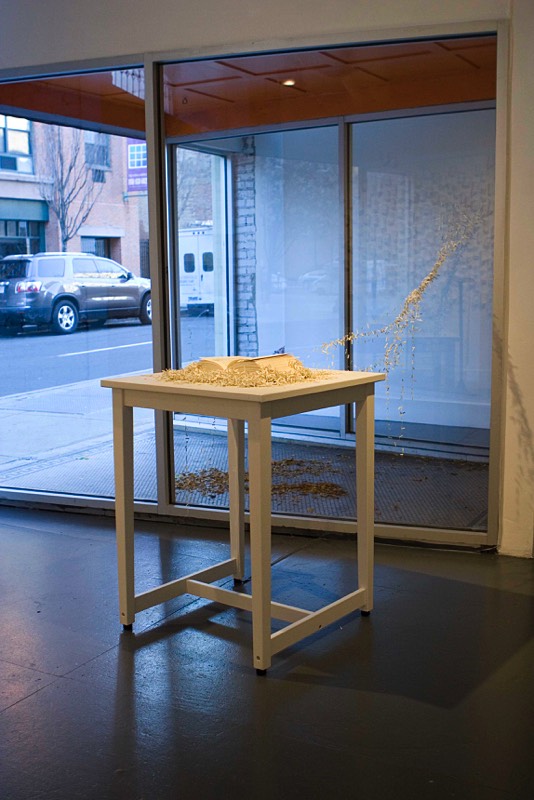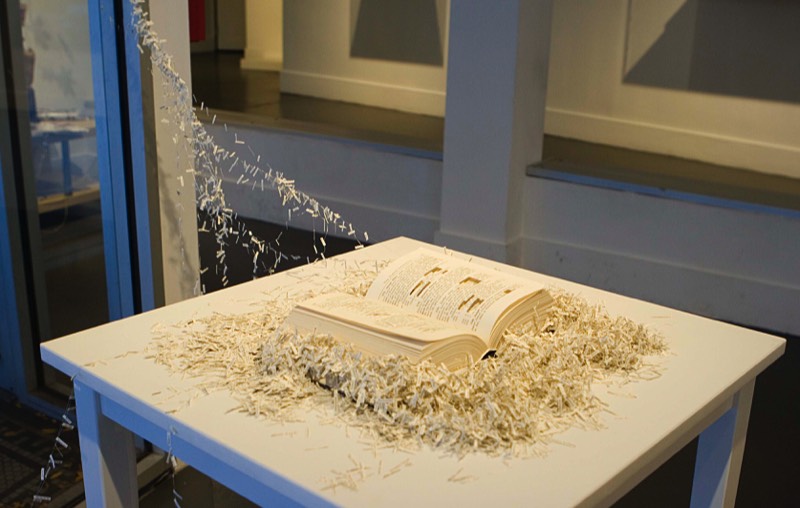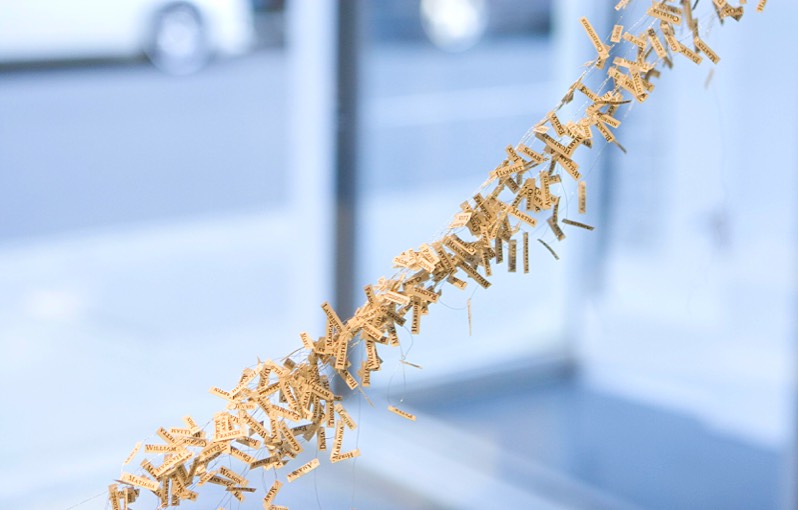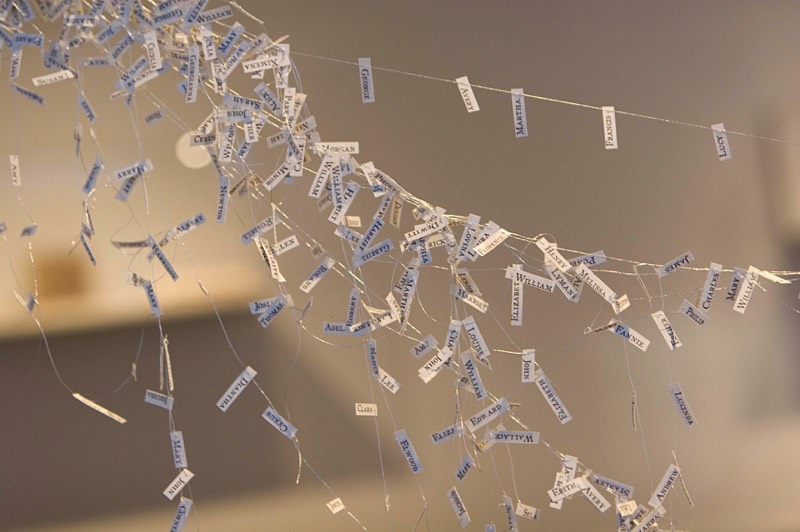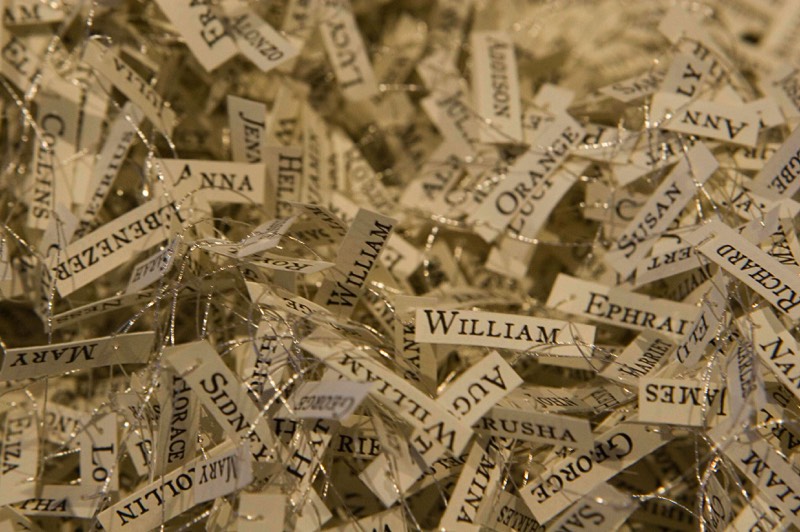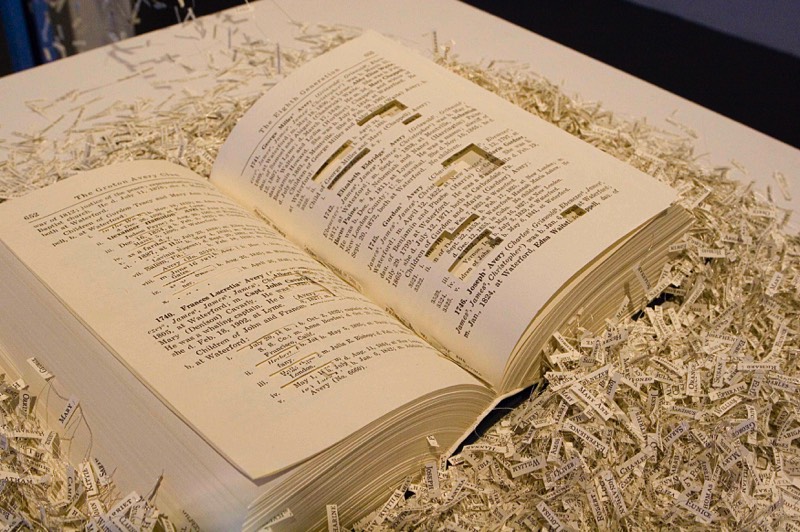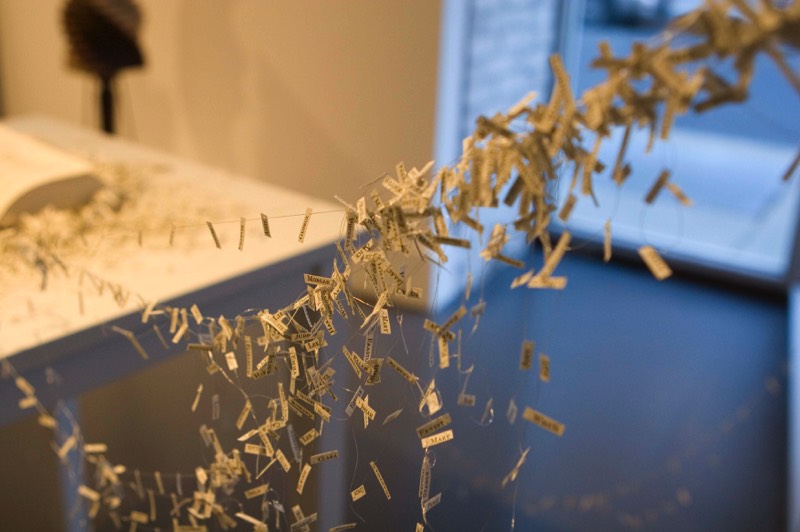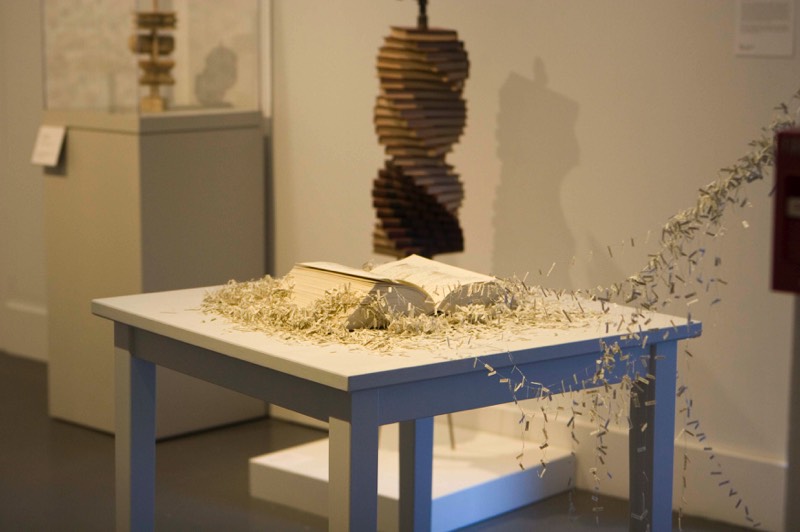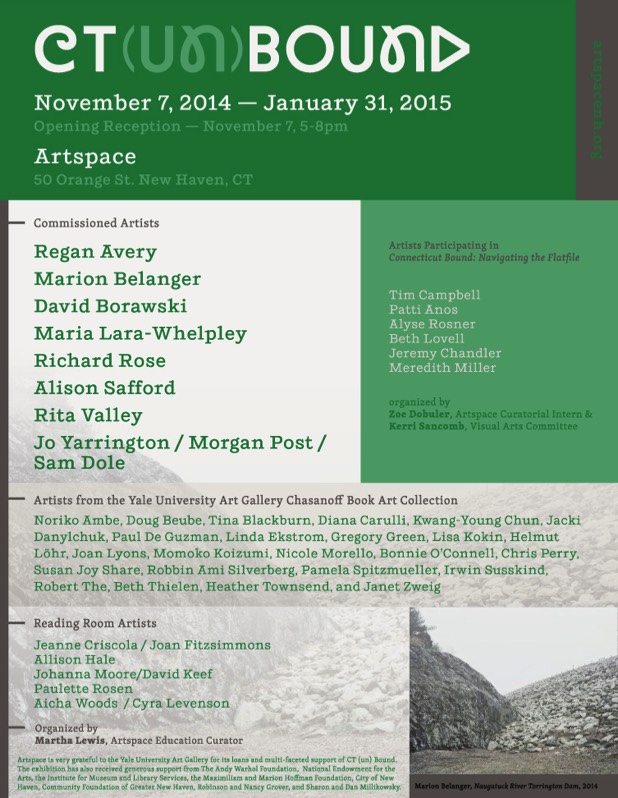 The Groton Avery Clan (2014)

Handmade book, metallic thread, motor, Arduino microcontroller

Originally commissioned by Artspace, Inc. for Connecticut (un) Bound with the support from the National Endowment for the Arts, the Connecticut Office of the Arts and the Andy Warhol Foundation for the Visual Arts.

I am a part of the 12th generation of the Avery family in Connecticut, after Christopher, James, John, Nathaniel, Andrew, Amos, Ezra, George, Harley, Elwood, and Robert. My family has been living in Connecticut since the 1600s, and one hundred years ago, a historian in the family published a book called The Groton Avery Clan to trace and record all of the lineages to date.

For this project, I have made a copy of The Groton Avery Clan and cut out the name of each descendent of Christopher, the original immigrant. Each name denotes a life, and there are more than 10,000 of them. These names, written on tiny scraps of yellowed paper, emerge from the book and are interconnected by slender threads that undulate gently: a teeming mass of humanity. Most of the lives tracked in The Groton Avery Clan have been condensed to the barest facts: name, year of birth, year of marriage, offspring, year of death. What happened between those dates is lost forever. The names are only clues.

The work explores what it means to unbind a book, to excise and filter out particular information in order to facilitate a closer look. My practice contemplates the details of human experience, calling attention to its delicacy and impermanence.